So What Now?
Well, the engine's running well, but what about the rest of this mess? The car will drive "wobbly" as at least two wheels are bent out of shape. During Christmas 2006, I found all sorts of parts in Craigslist, but now seem unable to find even a decent (reasonably priced) fender!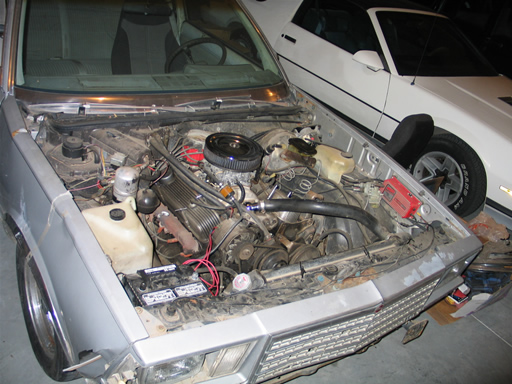 The core support appears to be fine, but plastic parts up front are in worse shape.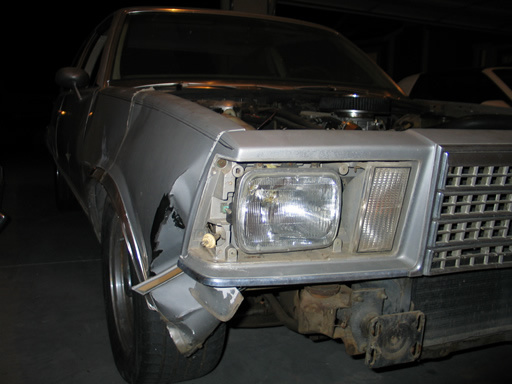 Over the last few days, I've begun removal of the miles of chrome molding from the car. The vinyl top was hiding new surprises, like pockets of rust.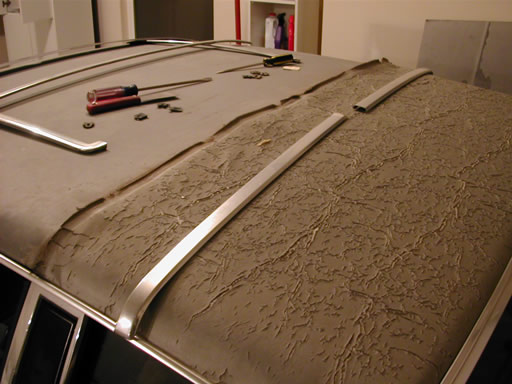 Wow, it's even ugly from 15 feet away!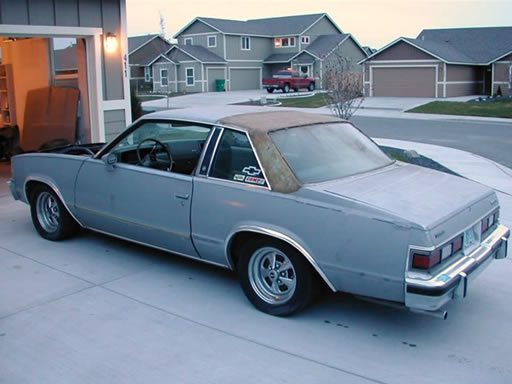 Next step = Find some parts!