May 2007 - Front End Part Swap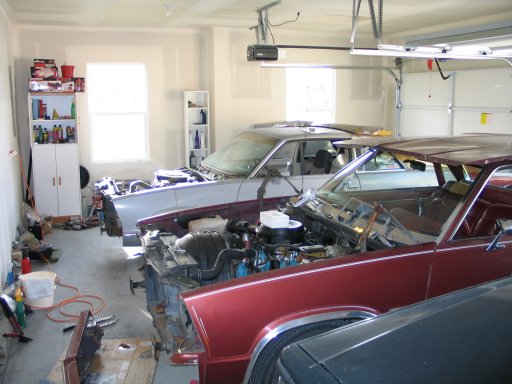 In late April into early May, I got going on swapping the fender, header, lights, grille and all the little accesories. Having a three car garage is great, but having a little more room for work in front of the cars would be nice.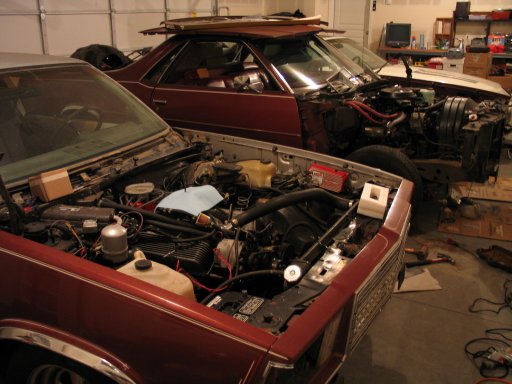 As seen here, I got the new fender lined up with a few stacks of shims.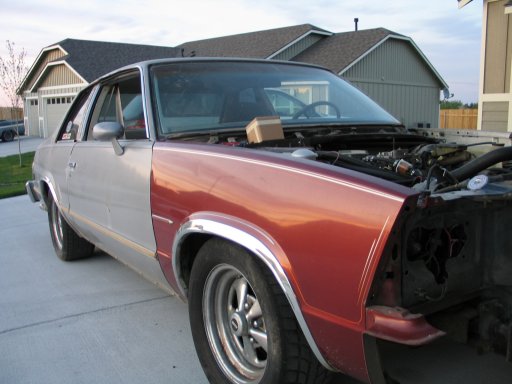 With all the front end parts swapped over, the Malibu is looking great! Now, hopefully the alignment shop can do some magic so the thing will drive straight. If so, maybe I can justify some body work and a paint job sometime this summer.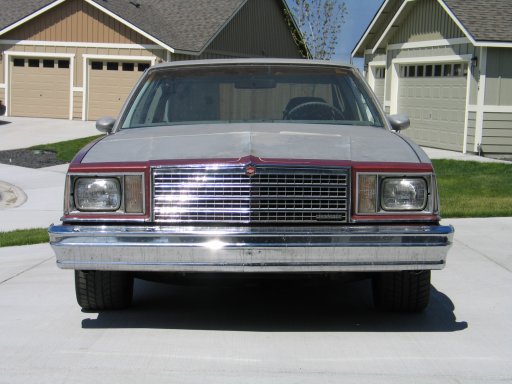 Not bad. For sale: One El Camino, well used front end parts!